Super Bowl Winning Coach Tom Coughlin and Beauty Expert Caitlin Kiernan to Appear on Frankly Speaking About Cancer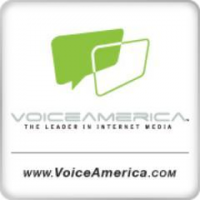 Phoenix, AZ -- (SBWire) -- 05/21/2018 --Voice America Talk Radio Network – Internet broadcasting pioneer, producing and syndicating online audio and video, today announced that two time Super Bowl winning NFL coach Tom Coughlin, and cancer survivor, author and beauty expert Caitlin Kiernan will join Kim Thiboldeaux, CEO of the Cancer Support Community and host of the award winning radio program Frankly Speaking about Cancer which airs on the VoiceAmerica Health and Wellness Channel (https://www.voiceamerica.com/channel/248/voiceamerica-health-and-wellness) Tuesday, May 22, at 1pm Pacific Time/4pm Eastern Time.

These two extraordinary and inspiring guests have taken the life lessons they learned from cancer and found ways to share it with others in the hope of making people's lives better as they face the challenges of a cancer diagnosis. "I am thrilled to have Coach Coughlin and Caitlin on the show to share their stories with us and continue the tradition of informing and inspiring our listeners," commented host Kim Thiboldeaux.

Coach Tom Coughlin will talk about the foundation he established, the Tom Coughlin Jay Fund Foundation. For over twenty years, the Fund has helped families tackle childhood cancer by providing comprehensive financial, emotional and practical support. Tom Coughlin is a veteran of 29 years in the NFL including twenty one as a head coach. He ranks as the 12th-winningest coach in NFL history. Among his accomplishments, he led the NY Giants to two Super Bowl victories against the New England Patriots in Super Bowl XLII and Super Bowl XLVI. Coughlin currently serves as executive vice president of football operations for the Jaguars. Previously, he served as the inaugural head coach for the Jaguars for nine seasons. During that time, he led the team to four playoff appearances, including two AFC championship games.

Caitlin Kiernan will talk about her book Pretty Sick- The Beauty Guide for Women with Cancer, how to look your best when you feel your worst. Kiernan is a cancer survivor, award-winning journalist, beauty expert and author. Kiernan was diagnosed with breast cancer and then underwent a lumpectomy followed by chemo and then a double mastectomy. As a beauty director at a major magazine, she had access to top experts in personal and beauty care and she called upon them for advice and guidance to manage the side effects of her cancer treatment. Kiernan has put together the considerable knowledge she amassed in her book. Kiernan was the beauty director at Life & Style Weekly and beauty producer for Amazon's first live-streaming fashion and beauty show, Style Code Live. She is currently the beauty director of Star and OK! magazines and has appeared on both national and local television programs including E! News, Access Hollywood, Entertainment Tonight and the Wendy Williams Show. Her freelance work appears in The Wall Street Journal, Women's Health, Men's Health, Fitness, SU2Cancer, Yahoo Travel, Harper's Bazaar and The New York Times.

Frankly Speaking about Cancer airs live on Tuesdays at 1PM Pacific / 3PM Central / 4PM Eastern on The VoiceAmerica Health and Wellness Channel. To access the show, log on at https://www.voiceamerica.com/channel/248/voiceamerica-health-and-wellness. All shows will be available in Kim Thiboldeaux's Content Library on The VoiceAmerica Health and Wellness Channel for on-demand show, available 24x7 via archive, MP3, through iTunes, and embedding and social networking sharing capabilities will all be available within 24 hours of the airing: https://www.voiceamerica.com/show/965/frankly-speaking-about-cancer.

The VoiceAmericaTM Network offers the latest conversations in a talk radio format, providing education, interaction, and advice on key issues live, on demand as well as through pod cast download. If interested in hosting a talk radio show on VoiceAmerica Network, contact Jeff Spenard, President of Internet Radio at 480-294-6417 or at jeff.spenard@voiceamerica.com.

Contact Senior Executive Producer Tacy Trump at 480-294-6421 for advertising / sponsorship information or other show details.

About Kim Thiboldeaux and The Cancer Support Community
Kim Thiboldeaux is the CEO of the Cancer Support Community. The Cancer Support Community (CSC) is relentless in providing the right support and the right information at the right time to all people impacted by cancer so that they can make the best decisions for themselves and their loved ones. For more than 35 years, CSC has been a trusted guide to cancer's emotional, physical, financial and logistical challenges. CSC profoundly understands the challenges that come with a cancer diagnosis. Through proven support and education services, rigorous research, and relentless advocacy, they strive to help people whose lives have been disrupted by cancer. CSC serves more than 1 million people touched by cancer through 50 local affiliates, over 100 satellite locations, and online, delivering social and emotional support to all people affected by all cancers.

In September 2008, the Cancer Support Community launched Frankly Speaking About Cancer. This award-winning show features patients, survivors, caregivers, doctors, social workers and leaders in the nonprofit and psychosocial world and works to inspire listeners to live well with cancer.

About VoiceAmerica
World Talk Radio, LLC is the world leader in online media broadcasting and the largest producer and distributor of live internet based talk radio and TV, delivering over 1,000 hours of programming weekly on its VoiceAmerica™ Network (http://www.voiceamerica.com) as well as live and on-demand video content on VoiceAmerica.TV (http://www.voiceamerica.tv). Featuring more than 200 hosts broadcasting to eight niche community-based channels: its flagship VoiceAmerica™ Variety Channel, VoiceAmerica™, Empowerment, VoiceAmerica™ Health & Wellness Channel, VoiceAmerica™ Business Channel, VoiceAmerica Sports, Influencers Channel, VoiceAmerica Women's Channel and VoiceAmerica™ Kids Channel. VoiceAmerica™ TV offers targeted and exclusive video programming channels. VoiceAmerica™ /World Talk Radio, LLC is one of the pioneers in internet broadcasting, producing and syndicating online audio and video, offering an innovative, effective and comprehensive digital broadcast platform. Digital Publishing through over 18 years of broadcast and media experience along with our seasoned staff of Executive Producers, Production and Host Services Group, VoiceAmerica™ /World Talk Radio, LLC provides an internet radio and video platform for new, emerging and veteran media personalities to expand and monetize their business and brand in an online digital medium.
Media Relations Contact