ProDog Raw Launches Innovative Range of BARF Raw Food
UK company ProDog Raw have launched a new and exciting range of raw food meals for dogs, designed to deliver the optimum in health and nutrition.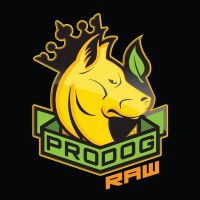 East Yorkshire, UK -- (SBWire) -- 06/20/2018 --UK company ProDog Raw have launched a new and exciting range of raw food meals for dogs, designed to deliver the optimum in health and nutrition. We take a look at why a raw food diet is the best choice for your dog and the outstanding benefits that ProDog Raw can provide:

Why feed a raw diet for dogs?

Dogs are omnivorous animals that thrive in the wild on a diet of raw, meaty bones and the stomach contents of their prey (usually vegetable matter). Their natural instinct is to hunt and kill their prey and to eat it raw. The anatomy and digestive system of a dog is specifically built to digest food this way.

Domestication of dogs and the search for a convenient way to feed them has led to the development of "inferior" tinned, cooked and kibble products, many of which are processed and full of additives and chemicals. Non-raw diets, while extremely popular, sadly have much less nutritional content when compared to a raw diet. Many of the ingredients are fillers and passed through the body as waste.

The benefits of a BARF diet

There are a number of reasons that a dog should enjoy a biologically appropriate raw food (BARF) diet including:

- Healthier weight – for underweight dogs it is an excellent way to bring them to their optimum weight and for overweight dogs to manage and maintain a healthy weight and body composition

- Increase in appetite for those dogs who are fussy with their food due to the desirability of raw

- Regulated energy levels and a boosted immune system as well as assisting in the prevention of a number of common canine ailments

- Improved digestion – the PH balance in dogs is much lower than in humans, perfect for breaking down raw meat and bones

- Shiny soft coat and healthy skin – great for dogs that suffer with skin conditions and hair loss

- Reduction of allergies and intolerances, less itching and licking

- Fresher breath and cleaner whiter teeth

- Can assist with anal gland issues

- Less flatulence. Stools are firmer and smaller meaning they are much easier to clean up. Less waste going in means less coming out.

How to introduce a raw diet to your dog

If you want to make the switch to raw, you may be wondering how to introduce it. There are in fact, two ways in which to make the change – a rapid or slow transition. The rapid switch, as the name denotes, is a case of just switching the food immediately to raw. Of course, this should only be done with young dogs or dogs with a healthy digestive system. A slower switch can take between one to four weeks and is a gradual introduction of raw dog food alongside their existing food. Give one meal of raw food followed by a small meal of the old food. Gradually reduce the amount of the old food until you are just feeding them raw.

How much raw food should you give your dog?

The amount that you feed depends on the dog's weight. Ideally you should be feeding around 2-3% of their body weight for an adult dog and between 5%-10% for a puppy. This percentage should ideally be fed over two meals a day, more in the case of a puppy.

Feeding a raw food diet to your dog can have significant health and condition benefits that you should see the results of within a few weeks. Many dogs that have made the switch to ProDog Raw immediately see a remarkable difference.

About ProDog Raw
ProDog Raw is a biologically appropriate raw food diet (BARF) for dogs that emulate the natural diet that a dog would eat in the wild. All of the food is made from human grade meat which is Red Tractor certified and sourced from ethically managed farms. As a company, they are also DEFRA approved. Endorsed and approved by veterinary professionals they are proud to work alongside the Raw Feeding Veterinary Society.
Media Relations Contact