Top 10 Facial Fat Transfer Market Players Worldwide Historical Analysis and Future Forecasts by 2023
Facial Fat Transfer Market is expected to grow over USD 4.20 Billion revenue post 2016 as the market is massively growing due to increasing demand for facial fat transfer treatments and introduction of advanced technology in the facial rejuvenation industry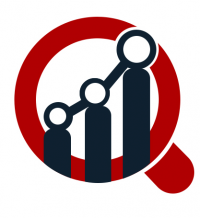 Pune, India -- (SBWire) -- 07/03/2018 --Market Scenario For Facial Fat Transfer Market

The Facial Fat Transfer is riding a wave of popularity and new advent technologies and procedures are lifted along with it. The market is growing with the rapid pace; mainly due to the increasing demand for facial fat transfer treatments and introduction of advanced technology in the facial rejuvenation industry.  The global Facial Fat Transfer market is projected to reach ~4.20 Billion by 2022 from USD 1.50 billion in 2015.

Facial Fat Transfer Treatments also knows as Fat Grafting or Facial Fat Grafting treatments are basically countermeasures taken towards the visible signs of aging, and function by supplementing facial volume and filling in the creases like wrinkles and folds, thereby enhancing the overall youthfulness of facial appearance. In other words, Fat Transfer Treatments are performed to erase wrinkles and reshape the face or body. During the fat transfer procedure, small amounts of fat that have been harvested from the thighs, abdomen, or hips, are injected into the areas of the face with depleted volume.

Fat has been used by doctors to correct undesirable contours in the treatments of facial and body enhancement. Body fat is bio-compatible and relatively well accepted by the body and creates a natural-looking and feeling improvement as well. Recently, liposuction has made the collection of fat even easier. With advanced techniques, fat is extracted safely from one part or area of the body and is injected into the Face or other parts of the body where the correction is needed. This technique is technically known as autologous fat transfer.

Key Players For Facial Fat Transfer Market

Galderma S.A., ALLERGAN, Merz Pharma, Valeant, Integra LifeSciences Corporation, Sanofi, Sinclair Pharma, SciVision Biotech Inc. and others.

Get Sample Report @ https://www.marketresearchfuture.com/sample_request/1780 .

COMPETITIVE ANALYSIS FOR FACIAL FAT TRANSFER MARKET 

Characterized by the presence of several well-established players having regional and international presence, the global Facial Fat Transfer Market appears to be highly competitive yet consolidated. Well established players incorporate acquisition, collaboration, partnership, expansion, and technology launch in order to gain competitive advantage in this market and to maintain their market position. These key players compete based upon pricing, Technology and services. Facial Fat Transfer market demonstrates a high growth potential which is likely to attract many entrants to the market resulting in to intensified competition further with an increase in service extensions, technological innovations. To gain the competitive edge and to stay abreast in the market; marketers ensure that the information about facial fat transfer procedures is provided thoroughly to the client only by a well-trained surgeon. They strive to offer uniquely customized solutions to reflect specific aesthetic preferences. Marketers also ensure to provide the best possible patient care throughout facial fat transfer experience.

SEGMENTS FOR FACIAL FAT TRANSFER MARKET

Global Facial Fat Transfer Market is segmented in to 3 Key dynamics for an easy grasp and enhanced understanding.
Segmentation by Type: Comprises - Microlipo injection, Autologous Fat Transfer and other.
Segmentation by Treatment Type: Comprises - Fat injections, Dermal fillers and other.
Segmentation by Regions: Comprises Geographical regions - North America, Europe, APAC and Rest of the World.
Dermal fillers segment for facial fat transfer holds the largest share of the facial fat transfer market.
REGIONAL ANALYSIS FOR FACIAL FAT TRANSFER MARKET

Globally North America is the largest market for facial fat transfer. Europe is the second-largest market and Asia Pacific is expected to grow at a rapid rate.

North America holds the largest market share of facial fat transfer and is expected to reach to astronomical amounts by the end of forecast period. Europe is expected to be the fastest growing market at a considerable CAGR.

There is a huge demand for facial fat transfer in North America and Europe whereas regions like the Asia Pacific is expected to be a growing market. The increasing acceptance of soft tissue fillers and increasing success rate of these procedures are some of the factors driving the growth in those markets.

Get Discount @ https://www.marketresearchfuture.com/check-discount/1780 .

MAJOR TOC FOR FACIAL FAT TRANSFER MARKET

CHAPTER 1. INTRODUCTION

1.1 DEFINITION

1.2 SCOPE OF STUDY

1.2.1 RESEARCH OBJECTIVE

1.2.2 ASSUMPTIONS & LIMITATIONS

1.2.2.1 ASSUMPTIONS

1.2.2.2 LIMITATIONS

1.3 MARKET STRUCTURE

CHAPTER 2. RESEARCH METHODOLOGY

2.1 RESEARCH PROCESS

2.2 PRIMARY RESEARCH

2.3 SECONDARY RESEARCH:

CHAPTER 3. MARKET DYNAMICS

3.1 DRIVERS

3.2 RESTRAINTS

3.3 OPPORTUNITIES

3.4 MACROECONOMIC INDICATORS

CHAPTER 4. MARKET FACTOR ANALYSIS

4.1 PORTERS FIVE FORCES MODEL

4.2 BARGAINING POWER OF SUPPLIERS

4.3 BARGAINING POWER OF BUYERS

4.4 THREAT OF NEW ENTRANTS

4.5 THREAT OF SUBSTITUTES

4.6 INTENSITY OF RIVALRY

TOC CONTINUED….

Ask to Expert Inquire @ https://www.marketresearchfuture.com/enquiry/1780 .

About Us:

Market Research Future (MRFR), enable customers to unravel the complexity of various industries through Cooked Research Report (CRR), Half-Cooked Research Reports (HCRR), Raw Research Reports (3R), Continuous-Feed Research (CFR), and Market Research & Consulting Services.
Media Relations Contact