Metal Cans Market 2018 Global Manufacturers - Ball Corporation, Crown Holdings, Rexam PLC, Silgan Containers LLC, HUBER Packaging, Independent Can Company, Ardagh Group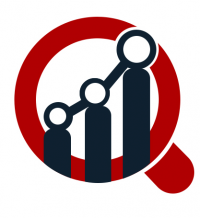 Pune, India -- (SBWire) -- 06/11/2018 --Metal Cans Market – Overview

The global metal can market is a very dynamic market and is expected to witness high growth over the forecast period. The growth of metal can market is influenced by the increase in usage of metal cans by the food and beverage industry and environmental advantage of metal can. Fluctuation in raw material prices hinder the growth of the metal can market.

Metal can are majorly used by over 200 brands across 200 products because they are safe, efficient and protect the products from leakage. Various innovation has been bought in metal can over the past years such as shaped can, printing technology, and improvement in the components of the product. The product which uses metal can have longer shelf life because they are protected from the air and light which can cause the product to degrade. The product in metal can is sealed which protects the product from contamination with bacteria or dust. Due to this metal can are mostly used, which drives the growth of metal can market.

The two materials predominantly used in metal packaging are steel and aluminium. Steel and aluminium are expensive compared to plastic. The raw material cost depends on the terms and duration with the steel manufacturers typically for one year or for multi-year duration. The raw materials availability depends on the global and local demand and supply force, government regulations. The price of steel and aluminium is very fluctuating due to which the material cost can increase or decrease. If the price of the steel and aluminium is high then the material cost will also increase and vice versa. Therefore, the fluctuations in the prices of raw materials is expected to hinder the growth of the market.

Get Report Sample For Global Metal Cans Market Research Report - Forecast to 2022 @ https://www.marketresearchfuture.com/sample_request/1907

Key Players:

Rexam PLC, Silgan Containers LLC, Kian Joo Can Factory Berhad, Independent Can Company, Ball Corporation , Crown Holdings, Inc, HUBER Packaging Group GmbH, SKS Bottle & Packaging, Inc, Ardagh Group and Can Smart(PTY) LTD. are some of the prominent players profiled in MRFR Analysis and are at the forefront of competition in the Global Metal Cans Market.

Metal Cans Market – Competitive Analysis

The key players adopted various strategies to retain and/or expand their market share. Key strategies followed by most companies within the global metal can market were expansion and new product development. Expansion is the key strategy adopted extensively by players to spread their geographical presence and achieve operational efficiencies. New product development is also a major strategy adopted by the major players in the global metal can market. This strategy is widely adopted to increase the number of offerings for the customer. New innovations to the technology of manufacturing desiccants also lead to new product developments.

Industry/ Innovation/ Related News:

April 2016- Ardagh Group entered into an agreement with Ball Corporation (Ball) and Rexam PLC (Rexam) to purchase certain metal beverage can manufacturing assets and support locations in Europe, Brazil and the United States. Ardagh acquired ten can manufacturing plants in Europe, seven can manufacturing plants in the United States, two can manufacturing plants in Brazil and certain innovation and support functions in Germany, the UK, Switzerland and the United States.

April 2016- Aluminium can manufacturer Kian Joo Can Factory Bhd expanded into Myanmar with the construction of two plants there for USD 23.5 million. Production from the Myanmar plant will be mainly for the local market.

September, 2016- Independent Can Company acquired the specialty tin division of Ball Corporation. This acquisition is for accomplishing business focus, product lines, and culture, and cements its position as the leader in specialty metal packaging and printing in North America.

Metal Cans Market – Segmentation

The Metal Cans Market can be segmented in to three key dynamics for the convenience of the report and enhanced understanding;

Segmentation by Material - Aluminum, Steel, Tin

Segmentation by Type - 2-piece, 3 piece

Segmentation by Application - Food, Beverage and Others

Segmentation by Regions: North America, Europe, APAC and Rest of the World.

Browse Full Report Global Metal Cans Market Research Report - Forecast to 2022 @ https://www.marketresearchfuture.com/reports/metal-cans-market-1907

Metal Cans Market – Regional Analysis

Europe is expected to dominate the global metal cans market. Europe consistently introduces innovations in its design and packaging, which gives the product freshness and modernity as well as it contributes to the success of metal can.

Asia-Pacific is one of the largest consumer for metal can. Big retailers such as Wal-Mart are driving the FMCG companies to better the packaging of the products in order to appeal to the customers within their limited available shelf space.

Rest of the World includes countries such as Latin America, Middle East, Africa and many more. Metal can market is gaining popularity in such regions due to factor such as purchasing power, increasing disposable income and the economic growth.

About Market Research Future
At Market Research Future (MRFR), we enable our customers to unravel the complexity of various industries through our Cooked Research Report (CRR), Half-Cooked Research Reports (HCRR), Raw Research Reports (3R), Continuous-Feed Research (CFR), and Market Research & Consulting Services.

MRFR team have supreme objective to provide the optimum quality market research and intelligence services to our clients. Our market research studies by products, services, technologies, applications, end users, and market players for global, regional, and country level market segments, enable our clients to see more, know more, and do more, which help to answer all their most important questions.

In order to stay updated with technology and work process of the industry, MRFR often plans & conducts meet with the industry experts and industrial visits for its research analyst members.
Media Relations Contact