Global Automotive Transmission Filter Market Is Projected to Reach 1.2 Billion USD by 2025
The report covers the present scenario and the growth prospects of the Automotive Transmission Filter Market for 2018-2025. To calculate the market size, the report considers the in-depth global market trends and outlook coupled with the factors driving the market, as well as those hindering it.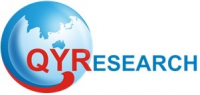 City of Industry, CA -- (SBWire) -- 06/11/2018 --The Automotive Transmission Filter industry was 986.15 million USD in 2017 and is projected to reach 1235million USD by 2025, at a CAGR (Compounded Annual Growth Rate) of 2.86% between 2017 and 2025. The market is driven by various end-user industries, such as passenger vehicle and commercial vehicle.

The industry is concentration, the key brand includes Mann-Hummel, MAHLE, Cummins Filtration, Toyota Boshoku, Fram Group, Filtration Group, Donaldson Company, Parker Hannifin, ACDelco, Freudenberg, Hengst, Febi Bilstein, Sure Filter Technology and Yaohong Auto Parts are the leaders.

Free | Request Sample Copy of the Report @ https://bit.ly/2MdocfM

The leading companies own the advantages on better performance, more abundant product's types, better technical and impeccable after-sales service. Consequently, they take the majority of the market share of high-end market. Looking to the future years, the slow downward price trend in recent years will maintain. As competition intensifies, prices gap between different brands will go narrowing. Similarly, there will be fluctuation in gross margin.

The industry is expected to remain innovation-led, with frequent acquisitions and strategic alliances adopted as the key strategies by the players to increase their industry presence. Market stays in mature period with a clear concentration. Meanwhile, optimize product mix and further develop value-added capabilities to maximize margins.

You can also Request for a Discount- https://bit.ly/2sJ0XSt

The Global Automotive Transmission Filter Market Research Report 2018 released by QYResearch provides a basic overview of the Automotive Transmission Filter industry, including definition, classification, application and industrial chain structure. Discuss development policies and plans as well as manufacturing processes and cost structures.

The report then focuses on major industry players in Global, including company profiles, product images and specifications, sales, market share, and contact information. More importantly, the Automotive Transmission Filter industry development trends and marketing channels were analyzed. Providing the main statistical data on the current status of the industry is a valuable guide and direction for companies and individuals interested in the market.

Click to view the full report TOC, figure and tables?https://bit.ly/2M9Pfsd

About QY Research
QY Research established in 2007, focus on custom research, management consulting, IPO consulting, industry chain research, data base and seminar services. The company owned a large basic data base (such as National Bureau of statistics database, Customs import and export database, Industry Association Database etc), expert's resources (included energy automotive chemical medical ICT consumer goods etc.
Media Relations Contact