Global Diisobutyl Adipate Market Was 9 Million US$ in 2017 and Is Expected to 8 Million US$ by the End of 2025
QYResearch is a leading market research publisher which pursuits high product quality with the belief that quality is the soul of business and consulting group has accumulated creative design methods on many high-quality markets investigation and research team with rich experience.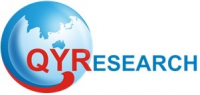 City of Industry, CA -- (SBWire) -- 06/11/2018 --This report studies the Diisobutyl Adipate market size (value and volume) by players, regions, product types and end industries, history data 2013-2017 and forecast data 2018-2025; This report also studies the global market competition landscape, market drivers and trends, opportunities and challenges, risks and entry barriers, sales channels, distributors and Porter's Five Forces Analysis.

DIBA (Di isobuthyl Adipate) is a diester of isobutyl alcohol and Adipic Acid

Europe is the dominate producer of DIBA & DBA, the production was 1526 MT in 2015, accounting for about 47.24% of the total amount. The production of USA was 413 MT in 2015, with the market share of 12.79%.

Request Sample Copy of Report@ https://www.qyresearch.com/sample-form/form/493504/global-diisobutyl-adipate-market?utm_source=PressST

Main players of Europe and USA are Lanxess, Basf, Domus Chem, Hallstar, DEZA, occupied about 41.30% production market share in 2015. Lanxess is the largest manufacturer, with the market share of 15.45% in 2015.

Plasticizer accounted for the largest market with about 59.93% of the global volume consumption in 2015. Moreover, it is anticipated to grow at a CAGR of 4.36% from 2017 to 2021. With over 18.79% share in the DIBA & DBA market, Cosmetic was the second largest application market in 2015, and is anticipated to grow at a CAGR of 5.11%, in terms of consumption, during the forecast period.

Under the influence of raw material, market competitions and economic conditions, the price of DIBA & DBA is lower year by year from 4721 $/MT in 2011 to 3155 $/MT in 2015. The profit was about 28.27% in 2015, and was also descends in recent years. In the next few years, we predict that price will continue to decline. As competition intensifies, prices gap between different brands will go narrowing.

Ask for Discount on Research Report@ https://www.qyresearch.com/request-discount/form/493504/global-diisobutyl-adipate-market?utm_source=PressST

The global Diisobutyl Adipate market was 9 million US$ in 2017 and is expected to 8 million US$ by the end of 2025, growing at a CAGR of -2.7% between 2018 and 2025.

About QY Research
QY Research established in 2007, focus on custom research, management consulting, IPO consulting, industry chain research, data base and seminar services. The company owned a large basic data base (such as National Bureau of statistics database, Customs import and export database, Industry Association Database etc), expert's resources (included energy automotive chemical medical ICT consumer goods etc.
Media Relations Contact