Clinical Trials Market Analysis, Segments, Growth and Value Chain 2015-2025
Clinical Trials Market - Global Industry Analysis, Size, Share, Growth and Forecast to 2025 by FMI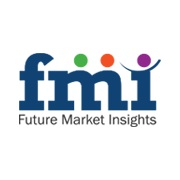 Valley Cottage, NY -- (SBWire) -- 06/13/2018 --Clinical trials are research studies performed on humans to gain specific information about biomedical interventions such as novel vaccines, devices, treatments and drugs and thereby generating safety data. Clinical trials are regulated by health authorities and ethics committees.

Documents required for performing clinical trials are investigator's brochure (IB) which include current and relevant scientific information about the investigational product, United States Food and Drug (FDA) form 1572, protocol and amendments, inform consent, other written information for participants, recruitment advertisement, financial disclosure form (FDF), master clinical trial agreement (MCTA), institutional review board (IRB) approval, medical licensure, training records, laboratory accreditation, visit monitor reports, miscellaneous document, signature sheet and documentation of investigational drug destruction. The International Conference on Harmonisation of Technical Requirements for Registration of Pharmaceuticals for Human Use (ICH) brings together regulatory authorities of Europe, the United States, Japan and experts from pharmaceutical industry to frame and regulate the technical and scientific aspects of pharmaceutical product registration. The Harmonization of Technical Requirements for Registration of Pharmaceuticals for Human Use (ICH) states rules and standard guidelines for clinical trials. ICH guidelines are followed as law by several countries in the world.

Request to Sample Report - https://www.futuremarketinsights.com/reports/sample/rep-gb-384

Clinical trials are conducted in four phases namely, Phase I, II, III and IV. Phase I is conducted for safety, phase II is conducted for efficacy, phase III is conducted for final confirmation of safety and efficacy and phase IV is conducted for post sales studies. Risk to participants involved in clinical trials decreases from phase I to phase VI. Number of participants increases from phase I to phase IV resulting in increasing cost of trials. Based on the phases of clinical trials, global clinical trials market is segmented as follows:

Phase I

Phase II

Phase III

Phase IV

Based on indication, global clinical trials market is classified as follows:

Blood disorders

Ophthalmology

Autoimmune diseases

Circulatory diseases

Cancer

Genitourinary diseases

Congenital diseases

Musculoskeletal diseases

Central nervous system (CNS)

Infections

Dermatology

Metabolic disorders

Cardio vascular system (CVS) diseases

Gastrointestinal diseases

Mental disorders

Others

Being relatively costly process, in order to reduce economic burden on company and shift focus on core business activities, many companies outsource their clinical trial activities to contract research organizations (CROs). Contract research organizations provide services such as clinical trial management, clinical research and preclinical research. Factors such as advancement in technology and increasing demand of innovative solutions in healthcare industry are driving the market of global clinical trials towards growth. On the other hand, factors such as high cost and stringent regulations are restraining the growth of clinical trials market globally. Geographically, the global clinical trials market is segmented into North America, Europe, Asia-Pacific and Rest of the World.

Request Report TOC @ https://www.futuremarketinsights.com/toc/rep-gb-384

North America is the leading consumer of global clinical trials solutions, followed by Europe. Ample availability of funds to outsource clinical trials serves as the major growth driver for the North America clinical trials market. Asia-Pacific demonstrates impressive growth potential for clinical trials market and is expected to show the highest growth rate as compared to other regions in the world. Countries such as India are attractive markets due to advantages such as availability of skilled practitioners and availability government support in terms development of outsourcing hubs thus attracting pharmaceutical and biotechnology companies to outsource clinical trial activities to CROs in this region. Some of the market leaders contributing to the global clinical trials market include Eli Lilly and Company, Novo Nordisk A/S, Ranbaxy Laboratories, Ltd., Sanofi Aventis A.S. and Roche Group.
Media Relations Contact