Global Cell Signaling Sales Market Size, Share, Development and Demand Forecast to 2025
QYResearch is a leading market research publisher which pursuits high product quality with the belief that quality is the soul of business and consulting group has accumulated creative design methods on many high-quality markets investigation and research team with rich experience.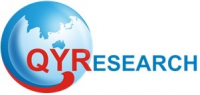 City of Industry, CA -- (SBWire) -- 06/19/2018 --This report studies the global Cell Signaling market status and forecast, categorizes the global Cell Signaling market size (value & volume) by key players, type, application, and region. This report focuses on the top players in North America, Europe, China, Japan, Southeast Asia India and Other regions (Middle East & Africa, Central & South America).

Cell signaling (cell signalling in British English) is part of any communication process that governs basic activities of cells and coordinates all cell actions. The ability of cells to perceive and correctly respond to their microenvironment is the basis of development, tissue repair, and immunity, as well as normal tissue homeostasis. Errors in signaling interactions and cellular information processing are responsible for diseases such as cancer, autoimmunity, and diabetes. By understanding cell signaling, diseases may be treated more effectively and, theoretically, artificial tissues may be created.

Ask for Discount on Research Report@ https://www.qyresearch.com/request-discount/form/509714/global-cell-signaling-sales-market

The cell signaling consumables segment is estimated to account for the largest share of the cell signaling market in 2017. The increasing number of cell signaling research activities and rising incidence of chronic diseases are some of the major factors contributing to the segments large market share.

The global Cell Signaling market is valued at 2530 million US$ in 2017 and will reach 4280 million US$ by the end of 2025, growing at a CAGR of 6.8% during 2018-2025.

The major players covered in this report

Thermo Fisher Scientific Inc. (U.S.)

Merck KGaA (Germany)

Becton

Dickinson

Beckman Coulter, Inc. (U.S.)

Bio-Rad Laboratories, Inc. (U.S.)

PerkinElmer

Cell Signaling Technology

Promega Corporation

Bio-Techne Corporation

Abcam

Miltenyi Biotec (Germany)

Full Moon BioSystems

Cell Biolabs

BioVision

Tonbo Biosciences

BPS Bioscience

Geographically, this report studies the key regions, focuses on product sales, value, market share and growth opportunity in these regions, covering

United States

Europe

China

Japan

Southeast Asia

India

Request Sample Copy of Report@ https://www.qyresearch.com/sample-form/form/509714/global-cell-signaling-sales-market

About QY Research
QY Research established in 2007, focus on custom research, management consulting, IPO consulting, industry chain research, data base and seminar services. The company owned a large basic data base (such as National Bureau of statistics database, Customs import and export database, Industry Association Database etc), expert's resources (included energy automotive chemical medical ICT consumer goods etc.
Media Relations Contact