Global Dermal Fillers Sales Market Size, Share, Development and Demand Forecast to 2025
QYResearch is a leading market research publisher which pursuits high product quality with the belief that quality is the soul of business and consulting group has accumulated creative design methods on many high-quality markets investigation and research team with rich experience.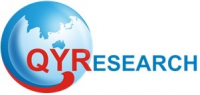 City of Industry, CA -- (SBWire) -- 06/19/2018 --This report studies the global Dermal Fillers market status and forecast, categorizes the global Dermal Fillers market size (value & volume) by key players, type, application, and region. This report focuses on the top players in North America, Europe, China, Japan, Southeast Asia India and Other regions (Middle East & Africa, Central & South America).

Dermal fillers help to diminish facial lines and restore volume and fullness in the face.

Dermal fillers can be used to: plump thin lips, enhance shallow contours, soften facial creases and wrinkles and improve the appearance of recessed scars

Dermal fillers can be very helpful in those with early signs of aging, or as a value-added part of facial rejuvenation surgery.

Ask for Discount on Research Report@ https://www.qyresearch.com/request-discount/form/293441/global-dermal-fillers-sales-market

The global average price of dermal fillers is in the decreasing trend, from 217 USD/ Unit in 2011 to 215 USD/Unit in 2015. With the situation of global economy, prices will be in decreasing trend in the following five years.

The classification of dermal fillers includes hyaluronic acid, calcium hydroxylapatite, poly-L-lactic acid, polymethylmethacrylate and others. The proportion of hyaluronic acid in 2015 is about 80.2%.

Europe is the largest consumption place, with a consumption market share nearly 32.4% in 2015. Following Europe, North America and Japan & Korea are also both the large consumption place with the consumption market share of 26.1% and 18.5%.

The global Dermal Fillers market is valued at 6460 million US$ in 2017 and will reach 28100 million US$ by the end of 2025, growing at a CAGR of 20.2% during 2018-2025.

Request Sample Copy of Report@ https://www.qyresearch.com/sample-form/form/293441/global-dermal-fillers-sales-market

About QY Research
QY Research established in 2007, focus on custom research, management consulting, IPO consulting, industry chain research, data base and seminar services. The company owned a large basic data base (such as National Bureau of statistics database, Customs import and export database, Industry Association Database etc), expert's resources (included energy automotive chemical medical ICT consumer goods etc.
Media Relations Contact