Mining Automation Market - Benefits of Increased Productivity Fuels Growth
Mining Automation Market - Industry Analysis, Size, Growth, Trends and Forecast 2017 - 2025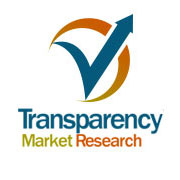 Albany, NY -- (SBWire) -- 06/25/2018 --The global mining automation market is predicted to rise at a steadfast growth in the years ahead. Installation of digital systems in industrial operations for increased productivity, higher efficiency, and overall improved accuracy is in general pacing up. Deployment of technology-driven automated processes for mining operations serves to boost up productivity and efficiency several times, along with the foremost benefit of preventing human from high risk conditions.

In addition, efficient fuel consumption, increased tire life, and lesser downtime are some other benefits of mining automation. This is because implementation of digitized and integrated technologies such as advanced software, GPS, wireless communication, and electronic controls at various intermediate steps of mining directly translates into capital gains.

Obtain Brochure For Latest Technology Advancements @ https://www.transparencymarketresearch.com/sample/sample.php?flag=B&rep_id=34766

Automation of mining operations involve eliminating human from the mining process. While mining operations are mostly automated in developed countries, the transition is slow in developing countries as it has economic implications. Easy availability of labor at low rate makes it rational for manual mining operations in developing countries.

Robotic technology is increasingly gathering steam in the automated mining space. Robotic technology deployed for execution of mining operation ensures worker's safety in hazardous environments. For example, Caterpillar – a key mining automation firm based in the U.S. is expanding its mining automation program.

Obtain Report Details @ https://www.transparencymarketresearch.com/mining-automation-market.html

Some key observations pertaining to the global mining automation market are as follows;

Mining automation market in terms of type is classified into equipment, software, and communication systems. Mining automation equipment used by operators in remote control room involves monitoring of movement of unmanned trucks or loaders under the surface.

Download TOC @ https://www.transparencymarketresearch.com/sample/sample.php?flag=T&rep_id=34766

Mining automation market by techniques is segmented into surface mining and underground mining. Underground mining involves excavation of ores that contain tin, nickel, lead, zinc, iron, copper, silver, and gold among others. Surface mining aka as open-pit mining involves mining of minerals by removing soil and rocks that cover minerals. Of the two, underground mining leads the market due to minerals found under the earth's crust, which are excavated, collected, and then processed.
Media Relations Contact