Rising Demand of Seafood to Make Aquaculture Market Grow at 5.10% CAGR
Aquaculture Market - Global Industry Analysis, Size, Share, Growth, Trends and Forecast 2013 - 2019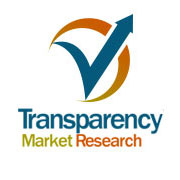 Albany, NY -- (SBWire) -- 06/25/2018 --The global aquaculture market depicts the presence of a highly fragmented vendor landscape owing to numerous players operating in this sector, says Transparency Market Research on the basis of a newly published report. With new players regularly entering the market, the competition is expected to intensify in the next few years. Improving production capacity and bringing about geographical expansion by setting up new manufacturing plants, are a couple of prime strategies implemented by most players operating in the global aquaculture market. Developing collaborations and participating in important mergers and acquisitions also are key schemes implemented by prime businesses working in this market.

Request to view Sample Report: https://www.transparencymarketresearch.com/sample/sample.php?flag=S&rep_id=773

Stolt Sea Farm, Cooke Aquaculture Inc., Selonda Aqauculture S.A., Nireus Aquaculture S.A., Tassal Group Ltd, Thai Union Frozen Products Public Company Ltd., Blue Ridge Aquaculture, Promarisco, Asmak, Huon Aquaculture Group Pty Ltd., Marine Harvest ASA, Eastern Fish Co., Stehr Group Pty Ltd., and Cermaq ASA, are key companies present in the global aquaculture market.

According to experts, the market had gained a revenue worth US$135.1 bn in 2013, which is further expected to reach a valuation of US$195.1 bn by the end of 2019. This growth is projected to occur alongside a steady CAGR of 5.10% during the forecast period from 2013 to 2019.

Increasing Demand for Quality Sea Foods Pushes Market to Gain Mammoth Revenue

A rising awareness about the benefits of consuming sea-foods is providing an impetus to the global aquaculture market, thus increasing sea food culturing activities. In regions where natural fishing habitats are absent such as inland areas, aquaculture comes to the rescue by maintaining regular supply of sea-food to consumers. Thus, the absence of such habitats in many developing regions around the globe is also propelling the aquaculture market up to a certain extent.

Read Report Overview @ https://www.transparencymarketresearch.com/aquaculture-market.html

Apart from being a prominent food source, aquaculture finds widespread application in terms of beautification of a space. This can be achieved by setting up aquariums, indoor waterfalls, and other water-based systems that can house various types of attractive and fascinating sea organisms. An increasing demand for such products is substantially driving the global aquaculture market. A prominent trend stoking this market involves developing freshwater aquaculture to supplement to a rising demand of freshwater sea food varieties from consumers. This is mainly due to vast fishing activities occurring in natural freshwater habitats, which have made availability of freshwater fish and other organisms substantially scarce.

However, several organizations that are against any form of cruelty happening to organisms, thus making many businesses to maintain a cautious approach while expanding their services. This is not exactly restraining the global aquaculture market, but is mainly making it grow at a slow pace in certain regions. Lack of necessary technology in underdeveloped areas is also hindering the global aquaculture market. Nevertheless, many businesses are soon expected to introduce cost-effective aquaculture solutions, thereby attempting to reduce the effects of restraints acting on the market.
Media Relations Contact