Cortisone Shots Market Predicted to Exhibit Massive Growth by Market Research Future Through 2018 to 2023
Market Research Future with their unique quality of simplifying the market research study, announces a deep study report on "Cortisone Shots Market Research Report - Global Forecast till 2023" Gives industry size, top players and worldwide demand.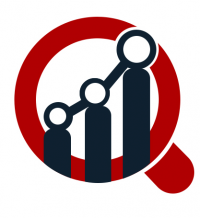 Pune, India -- (SBWire) -- 06/29/2018 --Market Synopsis of the Global Cortisone Shots Market

Also known as cortisone injections, cortisone shots are used to relieve pain and inflammation in case of injury to the joints or other parts of the body. They are most commonly used to treat inflammation at the joints such as knee, spine, ankle, elbow, hip, shoulder and wrist, and are usually administered in a clinical setting with the doctor's approval. Cortisone injections have a similar anti-inflammatory action to other corticosteroids. It is composed of corticosteroid medication and a local anesthetic. Due to the potential side effects of cortisone shots, the number of doses administered to a patient is limited. Major indications for the use of cortisone shots are arthritis, skin diseases, tendinitis, and other sport injuries.

View Reports Sample @ https://www.marketresearchfuture.com/sample_request/4847

Rising prevalence of chronic diseases such as rheumatoid arthritis, tendinitis, and bursitis, increasing number of injuries to the joints, muscles and tendon, and the presence of key players in the market are important driver that accelerate the growth of the market. Rising geriatric population is another key driver for the market growth due to increasing prevalence of arthritis among the elderly. However, cortisone shots exhibit a number of disadvantages such as damage to the tendons, ligaments, and articular cartilage, thus restricting the growth of the market.

The global cortisone shots market is expected to grow at a CAGR of 5.2% during the forecast period.

Segments

The global cortisone shots market is segmented on the basis of type, indication, and end user.

On the basis of type, market is segmented into articular or joint injections, epidural steroid injection, trigger point injection, and others.

On the basis of indication, the market is segmented into rheumatoid arthritis, psoriatic arthritis, bursitis, allergic reaction, skin conditions, and others.

On the basis of end user, the market is segmented into hospitals, clinics, sport medicine centers, pharmaceutical companies, and others.

Apply for Exclusive Discount @ https://www.marketresearchfuture.com/check-discount/4847

Detailed Table of Contents:

1 Report Prologue

2 Market Introduction

2.1 Definition

2.2 Scope Of The Study

2.2.1 Research Objective

2.2.2 Assumptions

2.2.3 Limitations

3 Research Methodology

3.1 Introduction

3.2 Primary Research

3.3 Secondary Research

3.4 Market Size Estimation

4 Market Dynamics

4.1 Drivers

4.2 Restrains

4.3 Opportunities

4.4 Challenges

4.5 Macroeconomic Indicators

4.6 Technology Trends & Assessment

5 Market Factor Analysis

5.1 Porters Five Forces Analysis

5.1.1 Bargaining Power Of Suppliers

5.1.2 Bargaining Power Of Buyers

5.1.3 Threat Of New Entrants

5.1.4 Threat Of Substitutes

5.1.5 Intensity Of Rivalry

...Continued

Send An Enquiry @ https://www.marketresearchfuture.com/enquiry/4847

Key Players in the Global Cortisone Shots Market

Some of the key players in this market are Merck & Co., Inc. (U.S.), Pfizer (U.S.), Bristol-Myers Squibb Company (U.S.), Novartis AG (Germany), GlaxoSmithKline (U.S.), Pharmascience Inc. (U.S.), Farmabios SPA (Italy), AdvaCare Pharma (U.S.), and others.

About Market Research Future
Market Research Future (MRFR), enable customers to unravel the complexity of various industries through Cooked Research Report (CRR), Half-Cooked Research Reports (HCRR), Raw Research Reports (3R), Continuous-Feed Research (CFR), and Market Research & Consulting Services.
Media Relations Contact